WELCOME TO
GOLDEN PACIFIC CAPITAL 
A real estate investment platform backed by data driven insight, years of experience and a proven track record
ABOUT GOLDEN PACIFIC CAPITAL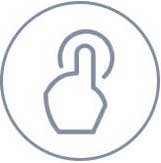 CONNECTING CAPITAL
WITH OPPORTUNITY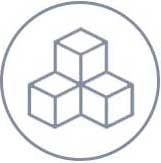 Building on solid strategy
and unique opportunities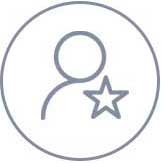 Leveraging expertise
and asset base
Golden Pacific Capital, LLC ("GPC") is a real estate investment platform backed by data driven insight, years of experience and a proven track record. GPC and its principals have been investing in real estate for over 15 years, with a particular focus on single-family rental homes ("SFRs"). The firm and its principals have acquired over 2,500 homes and managed over 7,500 across the country.
We have the experience investing in Single Family Residential / Single Family Debt / Apartment construction and acquisitions:
GPC currently manages $40MM of Single Family Rental Assets in Kansas City. Having acquired / rehabbed / rented and recently financed all of the homes in the portfolio.  Most recently we became among the first borrowers through Freddie Mac's affordable SFR pilot program.
GPC principals at their peak acquired 80 homes / month managing a staff of 40 people to acquire / rehab / rent homes in 10 different markets. We have the ability to quickly identify opportunities and execute.
GPC principals have managed over 3,000 apartment units and ground up construction of 1,500 apartment units in Nevada and California.
GPC principals launched a debt fund in 2010 that went on to become Dwell Finance, acquired by Blackstone's lending arm B2R in 2015.
We are adding value to investors' capital through:
GPC Fund I – Opportunistic SFR rental fund in Kansas City, MO. Since inception the fund has achieved a 20% appreciation in its underlying assets.  We focus on good school districts and homes in owner occupied undervalued neighborhoods supporting future appreciation over a 6-8 year hold period.
GPC Fund II – Further details coming soon.
Extensive network of lenders, operators, and investors across the country bolsters our flexibility to generate and execute on a range of new opportunistic transactions in any market environment.
Golden Pacific Capital has been established to identify and execute on unique real estate investment opportunities it believes will result in excellent risk-adjusted returns for accredited private and individual investors.
GPC established GPC Fund I, LLC in 2015 to acquire, renovate and rent single-family residential ("SFR") real estate in the Kansas City metropolitan area. The fund is closed to new investment at this time. Currently it owns and operates approximately 250 homes and is achieving strong financial results.
GPC is currently underwriting a range of additional opportunities. Please contact us for more information.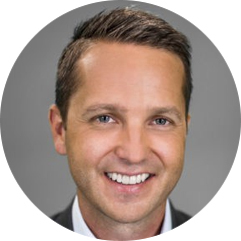 Mr. Hultgren was the co-Founder of Tricon American Homes, one of the largest Single Family Residential rental groups in the US. He purchased over 2,500 homes and managed over 7,000. His career in real estate spans over 15 years, including most recently at McKinley Capital Partners where as a partner he ran the SFR business. Mr. Hultgren holds a M.S. in Accounting from the University of Virginia and a B.A. in Finance from the University of Colorado Boulder.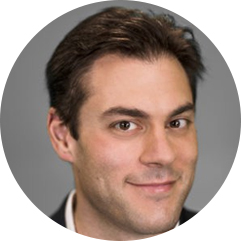 Mr. Fisher built a highly successful real estate business in Kansas City and has invested a significant portion of his family's wealth into assets similar to those now being purchased by GPC. He was a partner in the Seabury Group, a premier global advisory firm, and for over a decade lived and worked on four continents, advising large airlines on their most challenging and complex strategic, operational, and financial issues. Mr. Fisher holds a B.A. from Yale University.
The Principals of Golden Pacific Capital have extensive investment experience with a proven track record of successful real estate transactions. Through running their own real estate investment companies and holding senior financial and operational positions, the Principals have been directly involved with acquiring, rehabbing and managing over 2,000 homes in California, Nevada, Utah, Texas and Missouri. This first-hand experience with both managing an investment real estate portfolio and operating in the SFR market enables the team to recognize outstanding opportunities and reap the benefits of a swiftly moving market.
At Tricon American Homes – Fund I, Hubert Hultgren lead partner and portfolio manager was responsible for hiring and managing all staff, building an in-house property management structure, overseeing acquisitions and establishing underwriting criteria
Formed April 2012, acquired 550 homes in California and Reno
Stabilized CAP rate 6.2%; appreciation from acquisition 35% as of 12/31/14
Projected Fund IRR 21%
All assets stabilized with securitization in Q1 2015 at 90% LTC and 2.75% interest rate
At Tricon American Homes – Fund II, Hubert Hultgren lead partner and portfolio manager (responsibilities as above)
Formed Sept. 2013, acquired 575 homes in Nevada and Texas
Stabilized CAP rate 6.6%; appreciation from acquisition 12% as of 12/31/14
Projected Fund IRR 20.5%
All assets stabilized with securitization in Q1 2015 at 80% LTC and 2.75% interest rate
At Restore Utah – Goldman Sachs Fund, Hubert Hultgren acted as lead partner and fund advisor (responsibilities  as above)
Formed March 2012, acquired 500 homes in Salt Lake City
Stabilized CAP rate 6.3%; appreciation from acquisition 14% as of 12/31/14
Projected Fund IRR 19%
Acquisition period ongoing with debt in place on all stabilized assets
At Yanggakdo Investments, LLC, Ian Fisher owner and manager built a highly profitable private investment portfolio  over the course of three years, following a dynamic fix-and-flip investment strategy of two years
127 homes purchased in Kansas City: mix of fix-and-flip and buy-and-hold
Selected local partners and underwrote each transaction
Fix-and-flips average return 36%, each in less than 12 months
Buy-and-hold portfolio stabilized and debt in place; projected IRR 20%+
PRESS RELEASE:
GPC and CoreVest Close $6MM Loan with Freddie Mac Multifamily Pilot Program for Single-Family Rental
The foregoing does not constitute an offer to purchase interests and indications of interest involve no obligation or commitment of any kind.
©2015–2018 Golden Pacific Capital. All rights reserved.